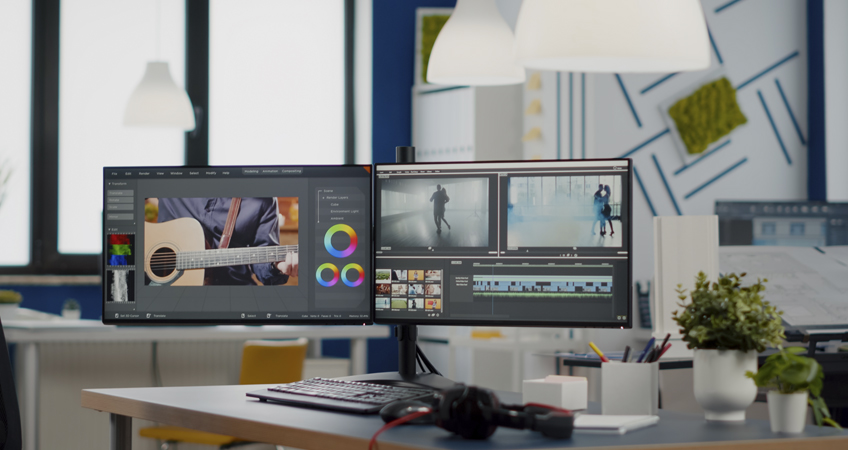 Graphic design is the most potent kind of art that has revitalised digital marketing. Every organization now has a current flair thanks to this kind of contemporary art. Additionally, it is quite important for increasing brand recognition and influencing consumer buying behavior.
Prior to recently, many business owners and decision-makers were unaware of the significance of graphic design. As the two industries merge, there is now a great deal of interest. So, let's explore the idea of graphic design and its function in the world of digital marketing.
Why is Graphic Design essential for Digital Marketing?
As an entrepreneur, you will undoubtedly be extremely proud of your business. Therefore, shouldn't your photos also represent that? Will you appear on a red carpet wearing your pajamas? Nope. You'll look your best. In a similar vein, graphic designs are the red-carpet attire for your company.
Here are some additional convincing arguments in favor of graphic design's importance in digital marketing.
1. Create a unique brand identity
When you decide to work with a graphic designer or a Creative agency, you can create your own distinctive tone and style and set yourself apart from other businesses. Customers and potential clients will get more familiar with your brand and be able to distinguish you from the competition because of your distinctive identification.You can make sure that your brand appears consistently across all platforms by developing a distinctive brand strategy.
2. Helps convey brand message
The saying, "A picture is worth of thousand words" is an apt example.
To effectively communicate the brand message of your good or service, graphic designers are crucial. An excellent graphic designer will be able to convey your offerings through reports, charts, and graphics. Additionally, a top-notch creative agency like Magic Pencil can work wonders for your brand and significantly advance it.
3. Distinguishes your brand
When it comes to brand recognition, you could have great expectations. Innovative thinking can make you stand out in a sea of bland fish. You need to use original graphic designs if you want to leave a good, lasting impression.
4. Creates trust with audience
Visual appeal is essential to earning the target audience's trust. You could convey a compelling story through carefully considered aesthetic appeal as graphic designers. As territorial boundaries are broken down in the digital world, it can gain widespread appeal.
Magic Pencil is a branding agency in Delhi which consists of creative people such as graphic designers, copywriters, motion graphics, digital team who survive on coffee and create out of the box mind-numbing ideas to make your brand standalone.