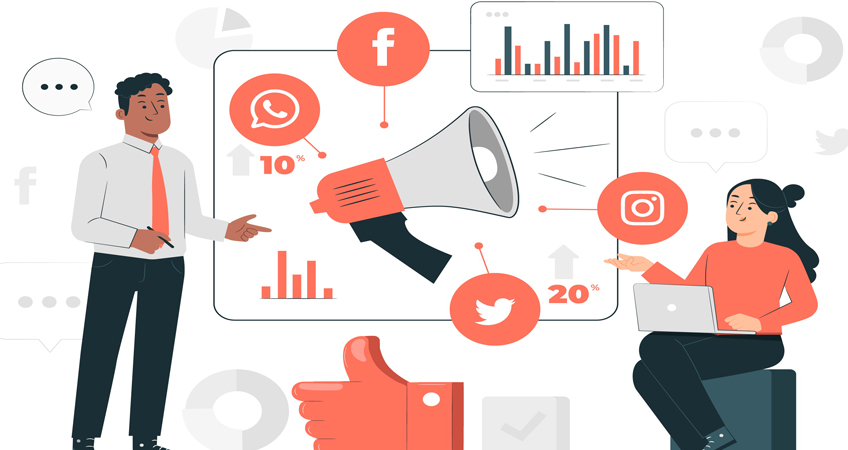 Magic Pencil is a leading lead generation company in Delhi. We concentrate on ways to raise awareness of your business within a certain group of individuals while also building credibility, trust, and interest in it (potential leads). In other words, more money for your business. Through the use of efficient lead generation strategies, you may grow your company and raise the average lifetime value of each client.
When it comes to lead generation, we at Magic Pencil - the best Digital advertising agency, recognise the value of both quality and quantity. To consistently produce high-quality leads, you need time, money, and most crucially, the bandwidth of senior management and a digital advertising agency with impeccable digital marketing services.
Why is a Lead Generation Company Important?
It goes without saying that leads are essential to the longevity of your company. How does this lead generation company Delhi, benefit your business?
Here's how it works:
1. Expand your market
2. Improve Lead Quality
3. Increase visibility & awareness
4. Increase your following
5. Get more customer reviews
6. Increase your Revenue
7. Eliminate cold Calling
Magic Pencil customizes strategies as per the needs and requirements of our client and as per the Segment. The strategies keep on changing with the course of time, depending on the kind of response we get from our audience and move forward only with the successful strategies.
Some of the strategies undertaken by us are:
1. Marketing campaigns using predictive scoring & behavioural lead data.
2. Programmatic & optimized paid marketing to generate leads for the business.
3. Analysing website Analytics to determine the source of traffic.
4. Optimize speed of your website to convert more customers.
5. Automation tools can be used to speed up sales and simplify lead generation.
6. Interactive content can be used to attract business leads for your website.
7. Integrate real-time chat using chat.
8. bots and live chat.
9. Creation of landing pages and creating call to actions on website.
Magic Pencil is a leading digital marketing agency which provides all kinds of digital marketing services like, running paid campaigns, increasing your followers organically, SEO & SMO marketing, to keep your brand ahead of the rat race.