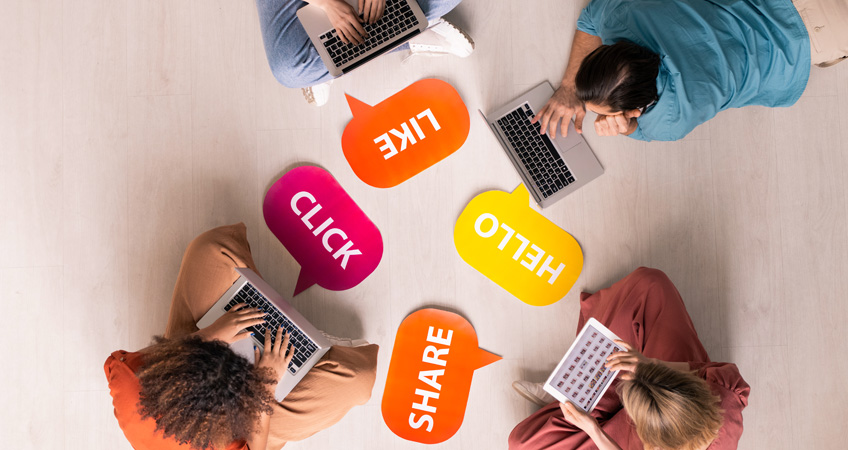 Because of the quickening pace of the digital transformation, every brand and business must now participate in it in some way. However, merely "being present" online is never enough in the face of rapidly advancing technology and steadily increasing competition.
The importance of maintaining a steady internet presence is rising, but so is its difficulty. Because we are conscious of the wide range of distinctive features that make up the digital marketing spectrum. It covers a wide range of topics, such as email marketing, PPC for eCommerce, and content marketing.
Choosing a digital marketing approach that will increase brand engagement might not be simple. You might need a capable team, like one from a digital marketing agency, to create a suitable online presence for your company and help you communicate with customers and target markets to build brand awareness.
Digital marketing agency in Delhi, take on the duty of the company's digital brand image and work with you to increase your online visibility and credibility. Understanding which organisations are ideal for your needs is vital, though. You must be able to choose the digital firm that best meets your needs because each one has a certain area of expertise.
What is a Digital Marketing Agency?
By combining different marketing techniques with a primary focus on SEO, social media marketing, content generation, and digital strategy, digital marketing services help you establish your brand online among many competitors.
Check out our campaign checklist to discover what's involved. One of the most crucial aspects of digital marketing approaches is their capacity to deliver quantifiable outcomes from the plans and campaigns deployed, significantly enhancing the brand's online presence.
Finding digital agencies that provide the right solutions can be challenging. Even if there are many digital businesses, all of which are leaders in their respective industries, it could be challenging to find one that matches your expectations.
How can one choose the ideal digital marketing agency?
When selecting a digital marketing agency in Delhi, there are a lot of unique factors to consider. A digital marketing agency should research and understand the products and business practises of the companies they are collaborating with.
The following factors should be taken into account when hiring a digital marketing agency:
• Define your aims and goals.
• Do your homework!
• Make sure the agency you choose is familiar with the goals and services of your business.
• Make sure the organisation is current
• Knowing the fundamentals of digital marketing is essential for selecting the finest company.
Discover how to select a digital agency for your business
Knowing the basics of digital marketing is essential for making the greatest firm selection. You may master the abilities required for success, such as social media marketing, PPC, email marketing, SEO, and digital strategy, with DMI's Professional Diploma in Digital Marketing. You can take the wheel right now if you have modern and practical digital skills.