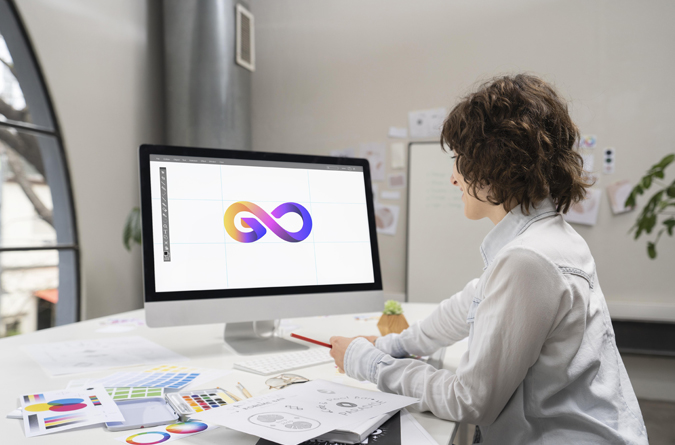 Since the past 11 years, Magic Pencil has been the renowned logo design firm in Delhi. We have served customers globally. For start-up companies, small businesses, and huge corporations, our team of logo designers has produced more than 5000+ expert brands. With innovative, original ideas, we can assist in designing corporate branding for company organizations. This would have a significant impact on keeping the business afloat in a fiercely competitive market.
How we create Innovative Logos?
The quality of logos must be guaranteed. Here are some recommendations to help you ensure that the logos you purchase are of great quality.
1. Vision of the client
The client has specific expectations for the look and feel of the logo. Now, the service provider must guarantee that the vision is realized. The sample inquiries shown below can be utilized to provide your client a very specific price range.
2. Follow the KISS rule! Keep It Simple, Stupid
Your client will adore your logo if you follow this criterion, and it will be a huge success. A confusing, convoluted logo is challenging to look at. It frequently has an ugly quality. This is due to the fact that there are simply too many elements present, making it challenging to distinguish between them and determine which ones stand for specific meanings. Think of establishing a brand as cooking an Italian dinner; all the elements must be current, uncomplicated, and cohesive.
3. Font selection
Reading ability is important. A logo is well created when someone first sees it and quickly understands what it represents and means. Otherwise, if someone has to think about it before understanding it, the logo may have grown too complicated to be understood at first glance. A logo only receives a customer's attention for three to five seconds.A logo only receives a customer's attention for three to five seconds. During that small timeframe, it's a make-or-break deal. The best method to test this would be to print a modest design, about the size of a large sticker, and apply it to a wall.Retract a few steps. Fix it if you can't read it.
4. Print or Web?
A reminder: CMYK is for printing, whereas RGB is for the web. While CMYK and RGB each have benefits and drawbacks, the best option depends on the medium. It is frequently advised to have both variants for the greatest design. The print test that was previously explained and this perform identically. CMYK and RGB prints have different characteristics. Therefore, make sure to purchase both.