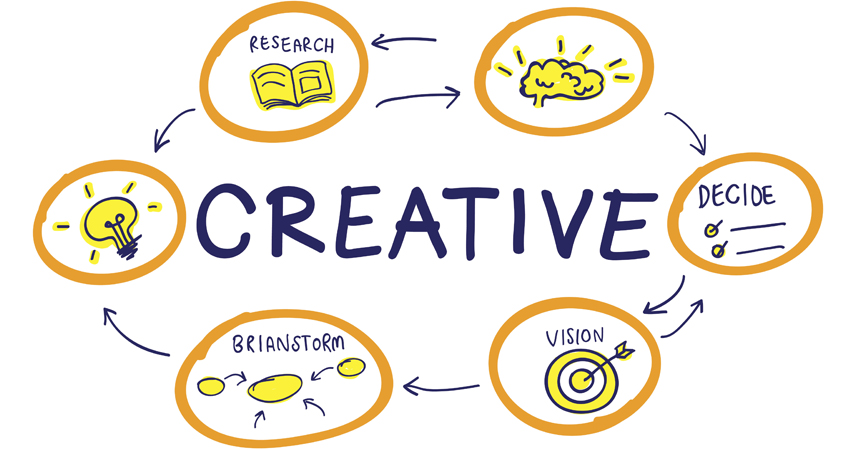 Want to take your brand a notch up? The conventional method of conducting business is not producing the expected results. We've got you covered. You can find us, Magic Pencil, by searching for "Best creative digital agency in Delhi". We are a group of slothful professionals who subsist on coffee and generate mind-boggling ideas while sitting in the toilet. Progressive brands can benefit from Magic Pencil's unique branding and advertising services to stay one step ahead of the competition. It improves the world, as the name implies. It is capable of turning a notion into a tangible object and carrying it out to the best of its ability. Basically, it makes concepts visible.
We provide innovative services for a wide range of IT and communication tasks, including corporate branding, designing and artwork, poster and packaging design, hoardings, banners, office collateral, press ads, magazine and newspaper advertising, TVCs, radio spots, film concepts, digital marketing, SEO, SMO, PPC, Facebook and Instagram ads, and many more. It works quite hard to improve the appearance of your brand.
Magic Pencil is a hybrid creative agency that approaches advertising from all angles. Digital marketing has now taken the lead as the most important medium for communication as times and technology change. The development of a brand is greatly influenced by digital marketing and branding companies. Many firms are skilled at branding, but are they as skilled at digital marketing?Numerous agencies still aren't fully effective at digital marketing because the field is still in its infancy and is for many a completely new notion. However, here is a unique, uncommon, and excellent agency that is knowledgeable and experienced in both branding and digital marketing.And that's Magic Pencil.
We recognise that your company is your creation, and no one knows it better than you. As a result, we work with you to add our own touch to make your company a valuable asset for your future generations.
Magic Pencil, a creative advertising hub and digital marketing agency, is skilled in managing social media. Magic Pencil comes on the top when you search for best social media marketing companies in Delhi & as the best Creative agency in India. Our branches are in Mumbai, Bengaluru, Ahmedabad, and Bhubaneswar. We are very serious about branding since it is a very creative industry.